Holmes Mill
About the Venue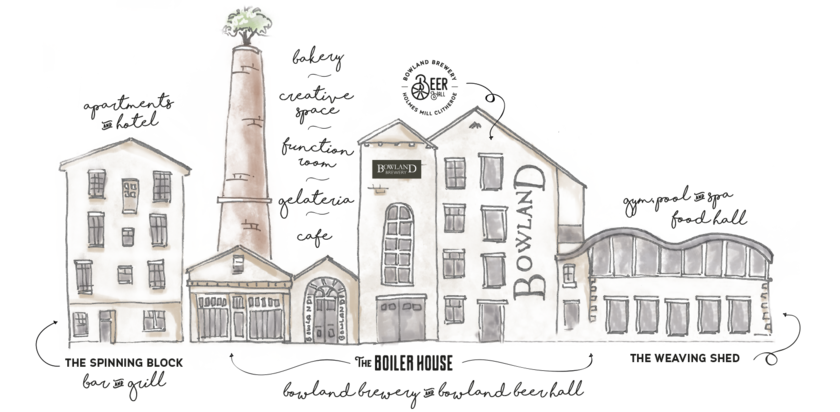 We came, we drank, we booked a wedding! And we hope you like it too.
Established in 1823, Holmes Mill was originally a textiles mill and a very beautiful engine is still on display. After heavy industry started to leave the area, The Mill sat empty until the Grade II-listed site was bought in 2015 with a vision of turning it back into a thing of beauty (which it is!)
The Beer Hall is Bowland Brewery's flagship tasting parlour. One of the longest bars in Britain – 105ft 4"- it's home to 42 hand pulls and hosts a minimum of 24 individual cask beers at any one time. There's also a bank of bespoke keg beers and lagers too, and an ever-changing selection of ciders. Then there's the bottled beers and the cans… not quite every beer you can think of, more an expertly curated selection that changes every week!
The Food Hall is located at the gateway to the pretty rolling countryside of the Ribble Valley and the wilder, more dramatic uplands of the Forest of Bowland – a designated Area of Outstanding Natural Beauty. This is where much of the vast selection of meat, cheese and dairy products originate – keeping the food miles down to single figures in many cases! There's also incredible food and drinks from across the country and around the world as well as freshly baked pies, cakes, pastries, and a beautiful little cafe.

It's probably going to be a bit chilly, but even so..the Ice Cream Parlour is well worth checking out for its lovely gelato made on site with local milk.
Getting Here
Holmes Mill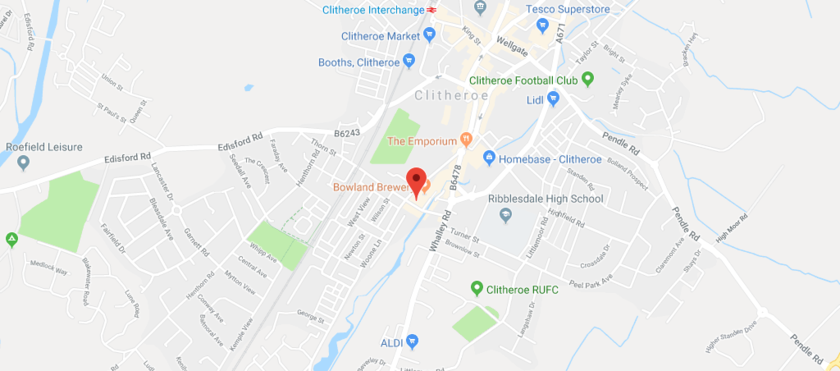 Greenacre St, Clitheroe BB7 1EB, UK
01200 407120

Holmes Mill is in the heart of Clitheroe, just off the A59 in the beautiful Ribble Valley. It is located on Greenacre Street, just a few minutes' walk from the main train station. There are currently two entrances into Holmes Mill, the main entrance is from Moor Lane directly across from the local Sainsbury's, pedestrian access is also available from Greenacre Street.

by bus
Buses run to Clitheroe from the majority of the surrounding towns and villages. The closest stop is Greenacre. Just ask the bus driver to give you a nudge when that stop comes up. Step off the bus and it's right around the corner.
by train
There's a train direct to Clitheroe from Manchester (takes approx 1hr 15mins) with various stops along the way including Bolton, Blackburn, Wilpshire, Langho and Whalley. Once you arrive at Clitheroe train station it's just a short walk through the town centre, or you could conserve some energy and treat yourself to a taxi. Get more rail information here.

From Liverpool, you can either head to Manchester and go from there, or change at Preston and then at Blackburn (takes approx 2hrs 20mins),
by car
The car park is accessed off Moor Lane, directly opposite Sainsbury's. Holmes Mill operates a short stay car park with an enforced 3-hour limit, it's also not very big so gets full quite quickly. The postcode for sat nav is BB7 1EB. In the event of the car park being full they advise customers and visitors to use the long stay car parks located on Whalley Road BB7 1AR or Mitchell Street BB7 1DF (more about parking below!)
by Penny-farthing
Allow yourself plenty of time. They have a dedicated penny-farthing rack for storage, only tuppence an hour! Remember, if you've had a few ales, don't ride home, nobody wants a charge of PUI (Penny-farthinging Under the Influence).
Parking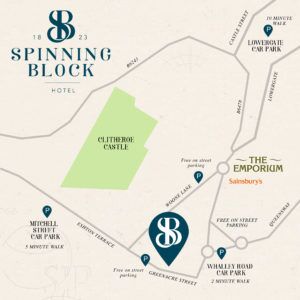 Holmes Mill (and The Spinning Block) is in Clitheroe town centre with limited parking. On site parking is limited to 3h, but there are two public car parks within 200yrds for longer stays and overnight parking. Details of the two nearest public car parks are below.
Mitchell Street Car Park, Clitheroe
For satellite navigation (sat nav) BB7 1DF
25 pay and display spaces and 2 disabled spaces
Whalley Road Car Park, Clitheroe
For satellite navigation (sat nav) use the postcode BB7 1AR
This car park has a 2 metre height barrier (it is unlikely to be accessible to motor homes)
35 pay and display spaces, 1 disabled space
Things to do in Clitheroe
Clitheroe Castle, Clitheroe, UK
Castle Hill, Clitheroe, Lancashire, BB7 1BA

Clitheroe Castle is just around the corner from Holmes Mill and it's a nice little walk to the top where you'll see views across the Ribble Valley. Clitheroe Castle Museum is in in the former Steward's House, a Grade II listed building and has more information about the local area.
Pendle Hill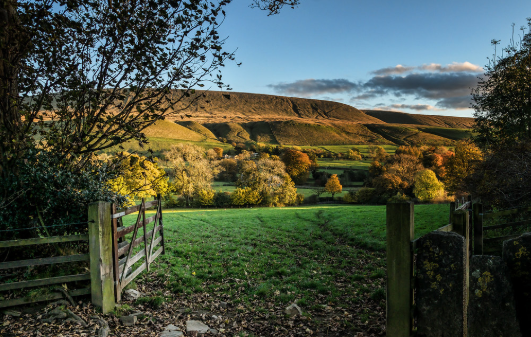 Pendle Hill, Nelson BB9 6LG, UK

History and legend has woven a spell over Pendle Hill which rises above an ancient hunting ground, once the home of wolves and wild boar and to this day dotted with tiny hamlets and farms. It is still an untamed place, full of mystery and infamous as the home of the Pendle Witches who were tried and executed for witchcraft in 1612. Great for walking, including the 43-mile Pendle Way and parts of the Bronte Way.
Sawley Abbey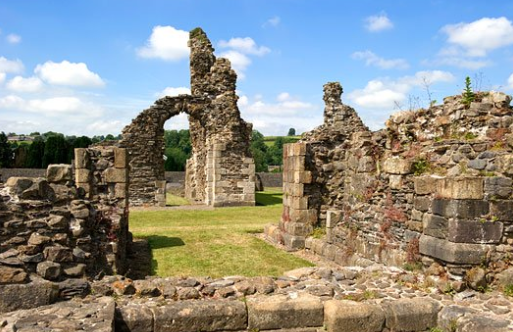 Sawley, Clitheroe BB7 4NH, UK

Fascinating remains of an old abbey, less than 10 minutes outside Clitheroe, and free entry. We had a wander around when we came to visit in May.
The Emporium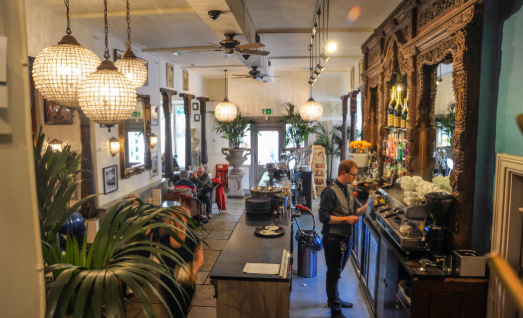 Moor Ln, Clitheroe BB7 1BE, UK

Housed in an imposing former chapel just around the corner from Holmes Mill, The Emporium is a little bit fancy, and has nice gins and a good list of classic cocktails.


The Ale House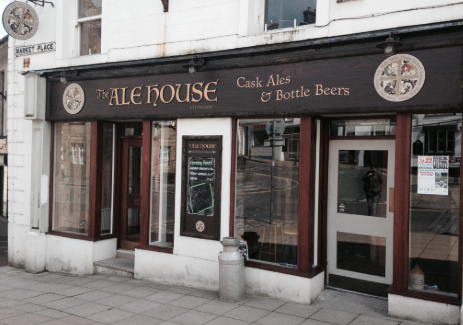 12-14 Market Pl, Clitheroe BB7 2DA, UK

There's a mega beer selection (lots of craft and local breweries) here in this a cosy bar, and a nice atmosphere.
Places to Stay
1823 Spinning Block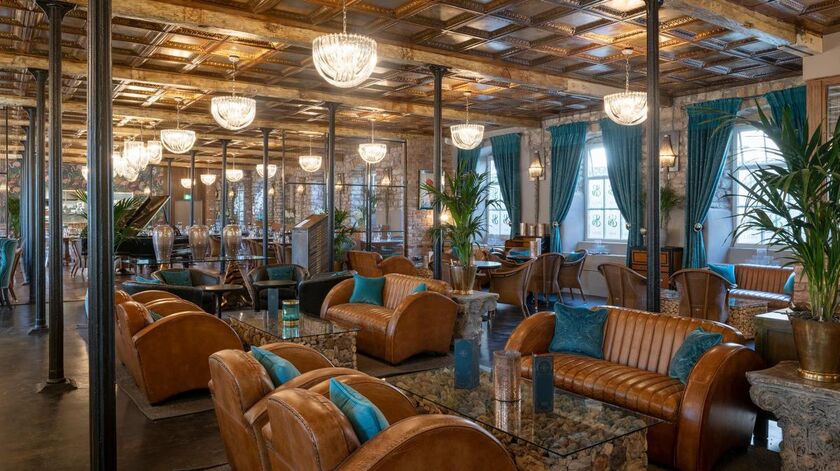 Greenacre Street, Clitheroe, UK

FULLY BOOKED! The onsite hotel at Holmes Mill – a stunning conversion of the oldest building within the site to create 39 individually designed and decorated bedrooms,
The Chicken Shed at Knowle Top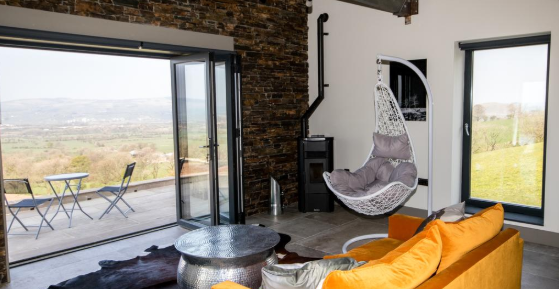 07445555002 | chickenshed@knowletop.com

This place looks amazing! A converted barn at a local artists' studio, sleeps 2 (or 4 with a sofa bed)
Calf's Head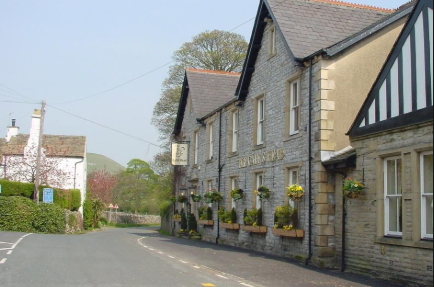 Worston, Clitheroe BB7 1QA, UK
+44 1200 441218

Cosy country pub vibes in nearby village Worston, about 8mins in a taxi from Holmes Mill
The Spread Eagle Inn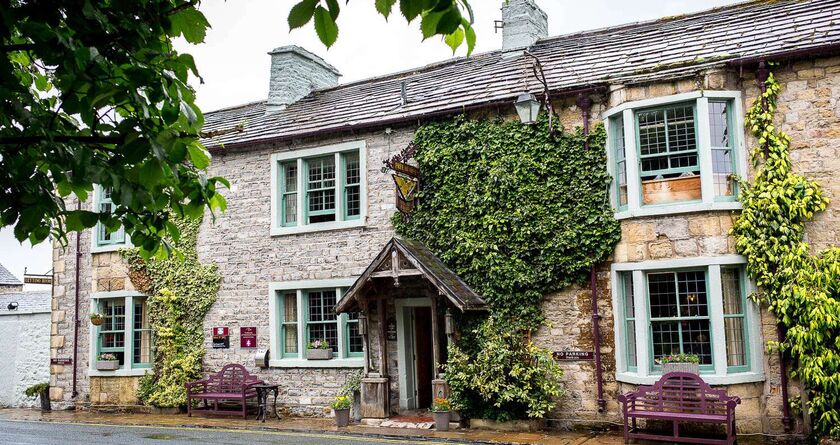 Sawley, Clitheroe BB7 4NH, UK

We stayed here in May and it was lovely! Really comfy beds, amazing breakfasts and right on the river. Just 5-10mins in a taxi to Holmes Mill (about £8)
FiftyOne And A Half Boutique Bed & Breakfast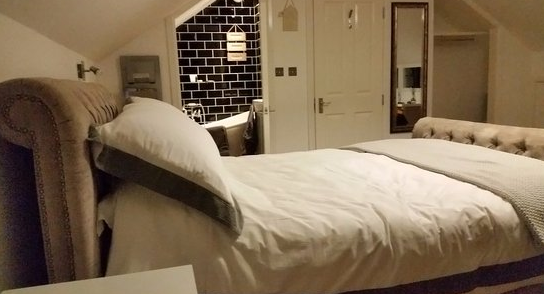 Hawthorne Pl, Clitheroe BB7 2HU, UK

Tucked away in the corner of Clitheroe. A four bedroom luxury B&B with views of the Ribble Valley (5mins in a taxi to Holmes Mill)
The Avenue Hotel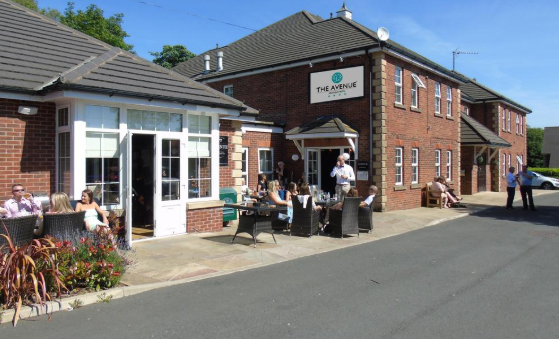 Old Langho Rd, Brockhall Village, Blackburn BB6 8AY, UK
+44 1254 244811

An actual winner of the TV show Four in a Bed. 15mins in a taxi from Holmes Mill.
The Shireburn Arms Restaurant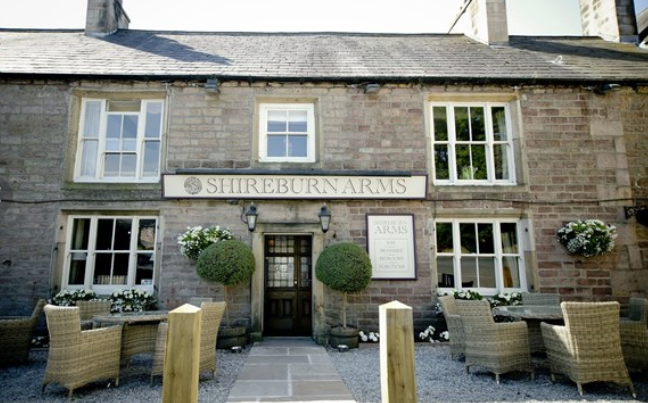 Hurst Green, Whalley, Clitheroe, Hurst Green, Clitheroe BB7 9QJ, UK

A 17th Century Inn in the middle of Hurst Green, home to the Tolkien Trail. Looks like a good country pub (13mins in a taxi to Holmes Mill).
Or...Airbnb!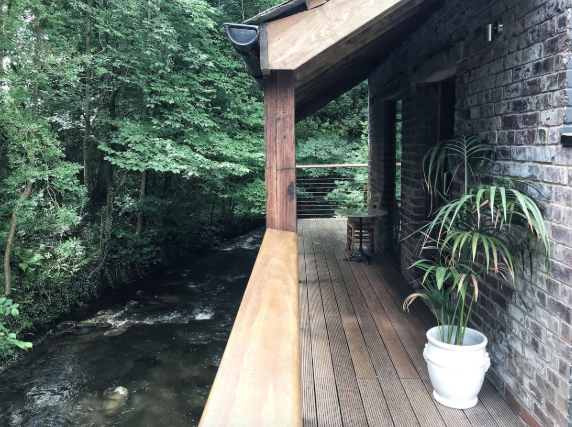 There's LOADS of places we've not popped here, including plenty of places (big and small) close by on Airbnb. If you can't get somewhere in Clitheroe itself there's other nearby villages in the Ribble Valley like Whalley, Sawley, Low Moor, Waddington and Worston.